SunWater PV Water Heater
SunWater PV Water Heater is the highest rated in its class offering 2x the efficiency of comparable products. View our SRCC solar rating for our SunWater PV Water Heater. With over 40 years of solar energy experience, in an everchanging landscape, we recognized the need for a dual electric source, solar water heater.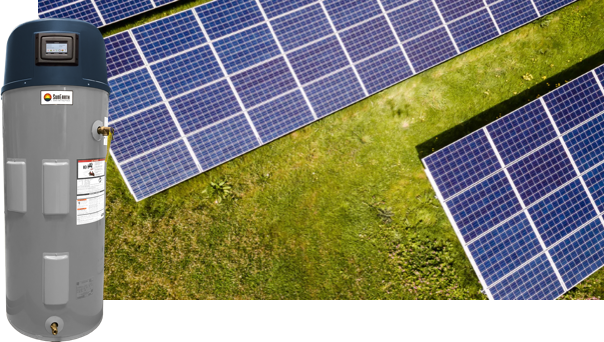 Energy Saving
Takes full advantage of timer functionality and grid energy only used during occupancy window
Standard
Grid energy utilized if solar contribution is extremely low during times outside of occupancy window
Vacation Mode
Grid element is deactivated eliminating standby losses during periods of vacancy
Convenience
Grid element is always active to provide hot water at any time
Editors Top Hot 50 Products
SunWater PV Water Heater was recently named a 2018 Editor's Choice by Green Builder Hot 50 Products. SunEarth is proud to receive this recognition to showcase the SunWater PV Water Heater and the environmental benefits it has to offer.
Contact Us
Phone
909 434 3100
Fax
909 434 3101
Address
8425 Almeria Ave
Fontana, CA 92235